ENVISION CONSTRUCTION  SPECIALIZES IN CAD SERVICES FOR RESIDENTIAL AND LIGHT COMMERCIAL BUILDING PROJECTS.  We offer remodeling and construction management services for  projects we have designed.
The company was created by Fernando Gomez, a Colombian Architect with over 18 years experience as architectural designer, project manager and general contractor.
Fernando holds a Bachelor's degree in Architecture from USTA (Universidad Santo Tomas, in Colombia) and a Master's in Science degree on Urban Housing Management from IHS (Institute for Housing and Urban Development Studies, in The Netherlands) and Lund University (Sweden).
His career as an Architect in Colombia 1990-2000, includes medium and high rise building designs; housing settlements planning; single home building, renovation and modification constructions and a whole variety of commercial buildings planning and construction management.
In 2002 after obtaining his MS Degree in Europe, Fernando settled in the Kansas City metropolitan area where he worked in a commercial building contracting firm doing Building design, construction scheduling and cost estimating.
From March 2004 to July 2008, he worked as project Architect, Draftsman and senior Architect assistant in one of Kansas City's top residential design firms.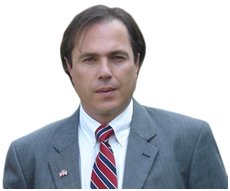 Fernando Gomez - Architect